1188 West Georgia St., Suite 580
Vancouver, BC V6E 4A2
Canada
CATEGORIES & HEADINGSdetails >>
Analysis / Modeling / Services //
Instruments / Equipment //
Vancouver-based PhotoSat, founded in 1993, has invented a new technology to produce highly accurate satellite survey data.

We specialize in elevation surveying for civil engineering infrastructure projects and the planning and design of resource development projects. Our clients are oil and gas, mining, oil sands, engineering, and environmental companies and government agencies.

Our expertise in geophysical data processing methods combined with extensive experience has resulted in the world's most accurate satellite surveying. We have delivered over 1000 surveying projects, and produce data with better than 20cm elevation accuracy.

PhotoSat's goal is to provide engineering quality satellite surveys that shorten project timelines and eliminate survey delays.

Our team is comprised of geophysicists, engineers, and associated geoscientists with the expertise and experience to create time-saving solutions for the operation, planning and development of resource projects.
Vendor Showcase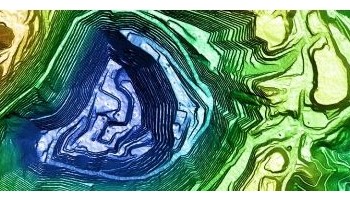 Hassle free, cost effective mine site surveying. Regularly update your entire mine site as-built surveys and volume reconciliations with PhotoSat surveying. No on-site presence, supervision nor permitting or costs requirements. Receive your survey in user ready, "plug and play" formats. read more