2795 East Cottonwood Pkwy
Suite 500
Salt Lake City, UT 84121
United States of America
CATEGORIES & HEADINGSdetails >>
Accessories / Supplies / Materials //
Dyno Nobel, the global leader in geophysical exploration explosives technologies, along with our affiliated distribution partners, are committed to providing a wide range of seismic explosives to benefit our customers.

Today, after more than two decades of partnering with our customers, we drive practical innovation to our products through focused research and development programs. Our goal is to improve safety performance and add value by lowering overall operating costs while being sensitive to environmental concerns.

GeoShot®—our newest electronic initiation system is configured with special features to meet the needs of geophysical data acquisition
Electric Super™ Seismic—the standard of the industry for performance, reliability and safety
Trojan® Geoprime® dBX—cutting edge technology producing improved seismic energy across the usable bandwidth for superior final stack data
Trojan® Geoprime®—uses bioremediation technology for a high energy and reliable seismic explosive

Contact a Dyno Nobel representative today to find out more about our Seismic Explosive Systems.
Vendor Showcase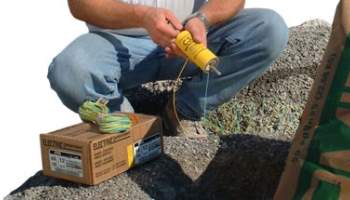 We manufacture a wide range of robust and reliable electric, nonelectric and electronic initiation systems.

While people often talk about successful blasting solutions as an art and a science, at Dyno Nobel we understand that careful and strategic planning, a high level of experience and expertise, and the ability to choose the highest quality components for the job are important factors. Our blasting experts can help you select the right products and customize a program to help your organization become more profitable.
read more